[photo: Volunteers for What's for Tea? organised by The Hive in Winsford]
The last two loans released by Co-operative & Community Finance to pubs were to very different enterprises in quite different communities. One is the Cornwood Inn near Ivybridge which is the only pub in a remote village in the Dartmoor National Park. The other is The Hive in Winsford (formerly called De Bees), a music venue in the heart of an industrial town in Cheshire. What links them is that now they are both owned and controlled by their communities.
Both pubs received support from the More Than A Pub programme, which provides free advice and webinars, bursaries, grants and loans to communities seeking to buy their local, as well as those who are already trading. The programme is funded by Power to Change and is delivered by Plunkett Foundation working in partnership with Co-operative & Community Finance and the Key Fund.
They were two of the last to receive this specific package of support before the programme was paused to refocus support on the needs of existing community pubs severely affected by the Covid-19 pandemic and the lockdown.
By coincidence both pubs were previously owned by the pub management company Enterprise Inns. Another coincidence is that both community action groups gained access to their pubs before the transfer of ownership to the community benefit society was completed.
Rural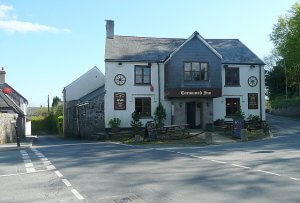 The Cornwood Inn was bought in September 2019 by a group of benefactors to prevent the premises being sold at auction. The community benefit society was registered in December and a community share issue was held that attracted over 300 investors. This, together with the grant and loan from More Than A Pub, allowed the transfer to community ownership to be completed in March, just after Covid-19 lockdown had started.
Nick Pound, one of the directors of Cornwood Inn Action Group, said: "Community ownership is going to make a massive difference. The pub had been woefully neglected. It often had poor food and indifferent beer due to a series of short-term temporary managers. When we reopen we will be sourcing local beers and local food."
The group had been doing some refurbishment and opening the pub for special occasions run by volunteers. It was in the process of appointing a manager and chef when everything was put on hold. The pub is currently shut and has invited the local shop to use its freezers for extra storage.
Urban
In May 2019, community benefit society The Hive Live was granted a temporary tenancy for De Bees music venue while they raised the money for the purchase, which was completed in January. The premises was closed for refurbishment when lockdown started.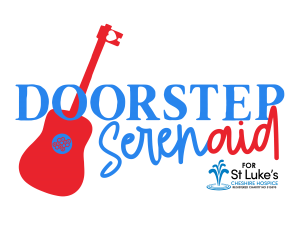 Unlike Cornwood, The Hive has been buzzing with activity over the last month. It has been livestreaming performances from the homes of local musicians. It has also developed a new service called Doorstep Serenaid whereby you can book a musician to sing a few songs 2 metres from someone's doorstep with a personal message such as 'Happy Birthday' or 'Missing You'. 75% of the money raised goes to the local hospice.
It has also launched a new local delivery service for freshly cooked meals and essential groceries called What's For Tea? specifically designed to meet the needs of vulnerable isolating people.
Damon Horrill, a founder member of The Hive Live, said about demand: "It's really taken off. We have delivered over 1,000 meals so far and demand is still growing. There are a lot of furloughed hospitality staff who have volunteered to work as chefs or drivers. We don't make any money from it but it's generated a lot of goodwill."
The Hive Live has ambitious plans for the premises. The pub and café will become an all-round 7-day-a-week cultural venue, hosting performances, showing movies, holding workshops and developing community projects.
Damon said: "We can't know how long it will take to get there. We are experienced at running outdoor events and we may have to do this at first. We have a vibrant music and arts community here and we aim to nurture it."
Flexibility
Ian Rothwell, Investment Manager of Co-operative & Community Finance, has been in regular contact with both pubs. "The contrast between these two pubs shows the great flexibility of the community ownership model. It demonstrates that local people understand what their communities need better than pub management businesses."