Residents of East Budleigh aim to attract more visitors and secure the long-term future of their community pub with a plan to refurbish the upstairs apartment as self-catering tourist accommodation. 
The Sir Walter Raleigh pub has quickly become a favourite in the region after being purchased by residents as a community pub with the help of Co-operative & Community Finance's 'More Than a Pub' finance package in 2022. Since taking ownership the community has come together to repaint, refurbish, provide new signage, as well as make improvements to the rear beer garden and courtyard.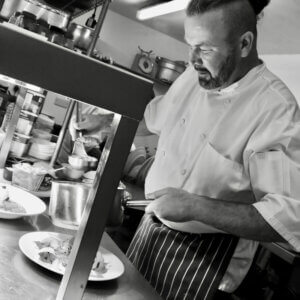 The restaurant and bar areas have also been redecorated along with new appliances installed in the kitchen. These changes have not gone unnoticed with support from both locals and visitors alike taking the Sir Walter Raleigh's Tripadviser ranking from 15 out of 16 local restaurants to 1st within 6 months. This huge achievement over a short period of time along with very positive reviews has led to the pub being awarded a Travellers Choice Award by Tripadviser.
The Sir Walter Raleigh committee are now ready to begin the next stage of development which includes the refurbishment of the apartment above the pub as self-catering tourist accommodation. The plan is to completely renovate, redecorate and furnish the space including a new kitchen, bathrooms and central heating system which will attract more visitors to the area as well as provide more revenue to the already thriving community asset.
Co-operative & Community Finance were pleased to help secure some of the funding for the accommodation upgrade as a second loan following on from their 'More Than a Pub' legacy scheme in 2022. Tim Coomer, Business Development Manager Co-operative & Community Finance said: "We are really pleased to be able to support the Sir Walter Raleigh with their refurbishment plans, the holiday accommodation is a really important part of their revenue stream. East Budleigh is such a great village and who wouldn't want to stay in the thatched 'chocolate box' pub."
The Pub operates a regular Walt's Café open weekday mornings from 10:00am to 12:00pm which is staffed entirely by volunteers as well as providing a Silver Service club for Seniors offering a 2-course meal for £10 every Thursday. Regular quiz, music nights and community led events have been extremely popular with locals also. The renovation of the upstairs accommodation will widen the pub's offer to the walkers, cyclists and tourists visiting the area and means the committee can continue to be proactive and adaptable in how the business is managed ensuring the Sir Walter Raleigh's long-term future.
Mark Duffelen, Chairman said: "We're thrilled with the way the Sir Walter Raleigh has developed over the last year and are incredibly grateful to Co-operative and Community Finance for their support, particularly their understanding of the social benefit of what we're trying to achieve and the speed with which they responded to our needs. The ability to let our accommodation will make a big difference to our financial viability and we look forward to a prosperous future."
The legacy 'More Than a Pub Fund' scheme provides loan finance of between £75,000 to £150,000 available to Community Owned Pubs at a discounted rate of interest for members of the Plunkett Foundation, length of term ranges from five to twenty years. Please contact Co-operative & Community Finance for the full terms and conditions, and to discuss how your Community Owned Pub venture can be supported.
You can find out more about the Sir Walter Raleigh pub by visiting their website.