January News and New Year Greetings!
We hope your year has got off to as good as start as ours has!


We've been out and about throughout January, visiting co-ops and community-owned business in County Antrim, Manchester, Grimsby, Newcastle, Carlisle and more.


We're helping an award winning garden co-op to open a traditional tea room
The FCA have launched a new online portal for mutuals, allowing online submission of Annual Returns and more
We're showing that we're proud to be a co-op - and you can too.
New tea room for
award winning co-op
On Christmas Eve an award-winning plant nursery, 60% of whose workers have disabilities, completed the purchase of Victorian lodge house which it plans to convert into a traditional tea room with the help of a loan from Co-operative & Community Finance.
A Slightly Braver New Mutual World!
The FCA soft-launched a new Mutuals Society Portal a month ago, announcing it publicly on the 16th January. Given how much we have moaned about the limitations of the Mutuals Section over the years, the FCA asked if CCF would like to try out their new Portal before the full launch. On the face it of it, this is welcome news...
We're proud to be a co-op!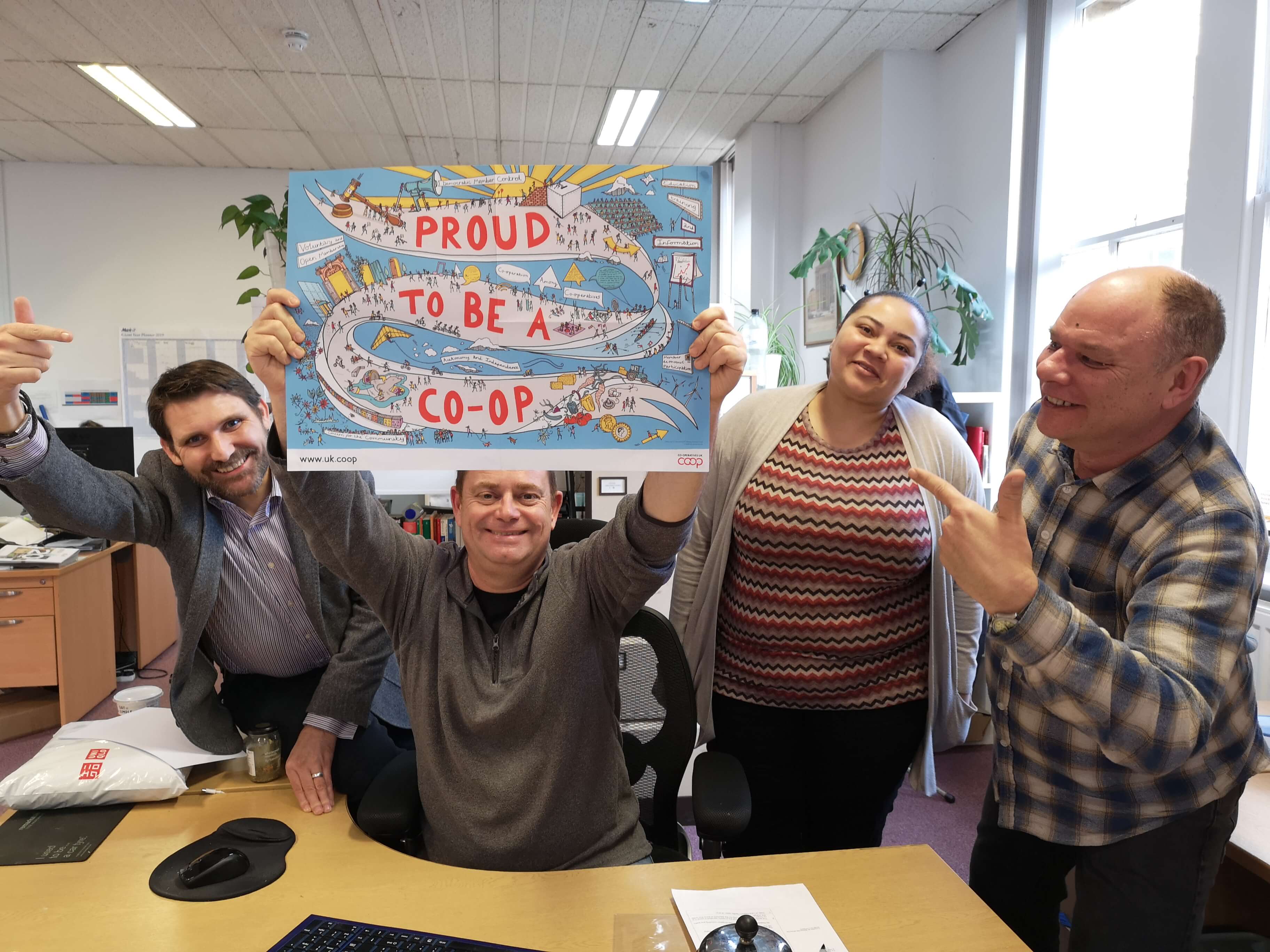 Operations and FCA Compliance Manager Alain, said,
'I'm proud to be a coop because the ethics, ethos and democracy of co-operatives have always been the most important factors in business for me. The integrity and transparency you get from being part of a coop deliver that.'
Could your story inspire another co-op or community business?
We know that real stories help those who are considering asking for support to understand what will happen along the way - the ups, downs, and the unexpected. We're looking for stories and case studies from organisations we've lent to, to help us paint a picture.


If our support has helped your organisation start, develop or sustain, would you be willing to have a short phone call with us, so we can show others how we could help?