Late Winter News round-up
We hope you have all survived the recent storms safely.
If your premises have been damaged and you need support, do contact us.
Let us celebrate your Wonder Women!
For International Women's Day on March 8th, we would love to profile some of the amazing women who are key parts of your co-ops and community businesses.
Any woman in your organisation can be featured. We'll need a few photos and 15 minutes for a phone call


The piece will go out on our social media platforms and in our newsletter. Want in? Contact Tim
Choose the world you want this Fairtrade Fortnight
Fairtrade Fortnight runs until the 6th March and centres in the UK this year on an online festival.
Coops are crucial parts of Fairtrade and the decision on how to share the Fairtrade Premium is made democratically, between members.


Read more about the events, the benefits of Fairtrade, and how your choices matter, here
Building back Better - stories from 11 women led social businesses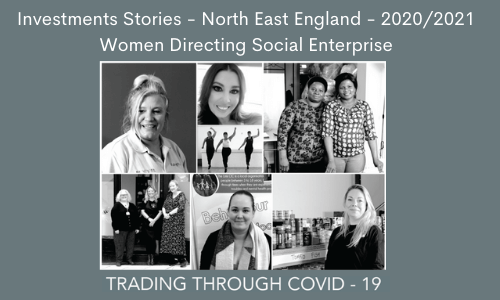 A new report sheds light on the lived experience of eleven community based social enterprises, led by women, who survived the immediate impact of Covid-19 and have now started the recovery phase of 'Building Back Better'.
The report is a collection of narratives from social entrepreneurs who lived through Covid-19 in a personal and professional capacity. It is their accounts of what happened, how they responded and their plans for the future.
The report also makes a number of suggestions of how best to support social entrepreneurs in a post Covid-19 world.
Y
ou can read the full report here.
🗞 Here are a few news stories that have caught our eye recently
🇮🇳 UK co-ops raised £100,000 last year to support women co-operators in India
✍🏽 Petition calls for community right to buy pub buildings at pub, not potential, value
🍻 Our Borrower The Maybush at Great Oakley has been awarded £1,000 to help with their social housing plans
💨 Wind farms have been paid to halve electricity output to prevent energy grid being overwhelmed


📅 Events round up
🔧 'Spanner in the Works? Co-operation then, now and into the Future' starts May 4th and continues online for five weeks. It's open for bookings