June News round-up
Book now for our AGM on the 30th June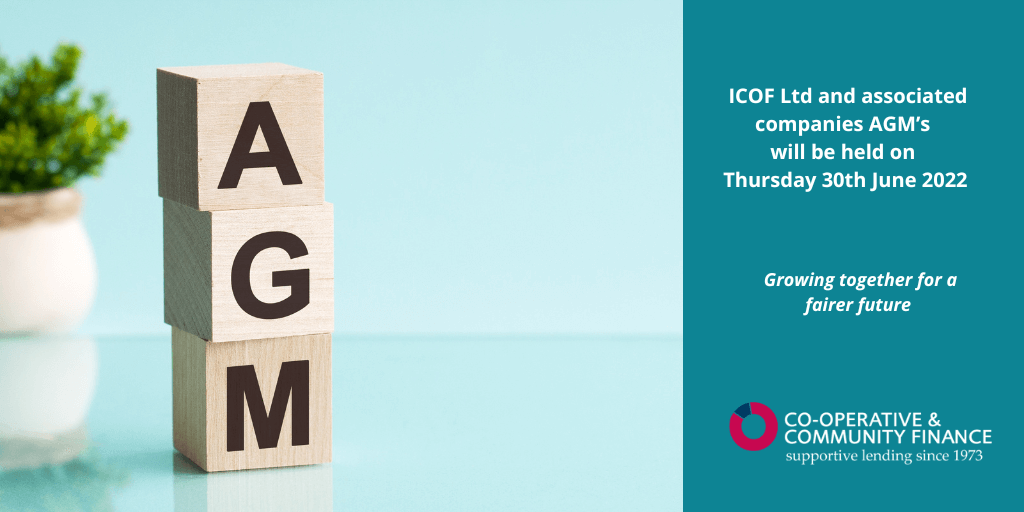 Members and interested parties - please book now for the ICOF and associated companies AGMs on the 30th June.
We will be meeting online so you can attend from anywhere.


Please view the information and respective AGM packs
here
and if you are a LTD Member, PLC or ICC shareholder and wish to attend,
please contact Alain now
Boost for Youth Football in North Derbyshire
We have been delighted to help a Youth Football League in North Derbyshire secure funds to buy land and buildings to develop facilities for members and benefit the local community.
They say, "We came across Co-operative and Community Finance (CCF) and they changed our whole perspective on what was achievable.


Kevin Lloyd-Evans and Tim Coomer were immediately supportive and guided us on taking advice from Co-operatives UK as well as helping us secure the finance we needed to complete the project. At all times we felt that C&CF 'were on our side' and could see the aims and importance of having our own facilities to provide youth football for hundreds of local children."


Are you going to be at Glastonbury?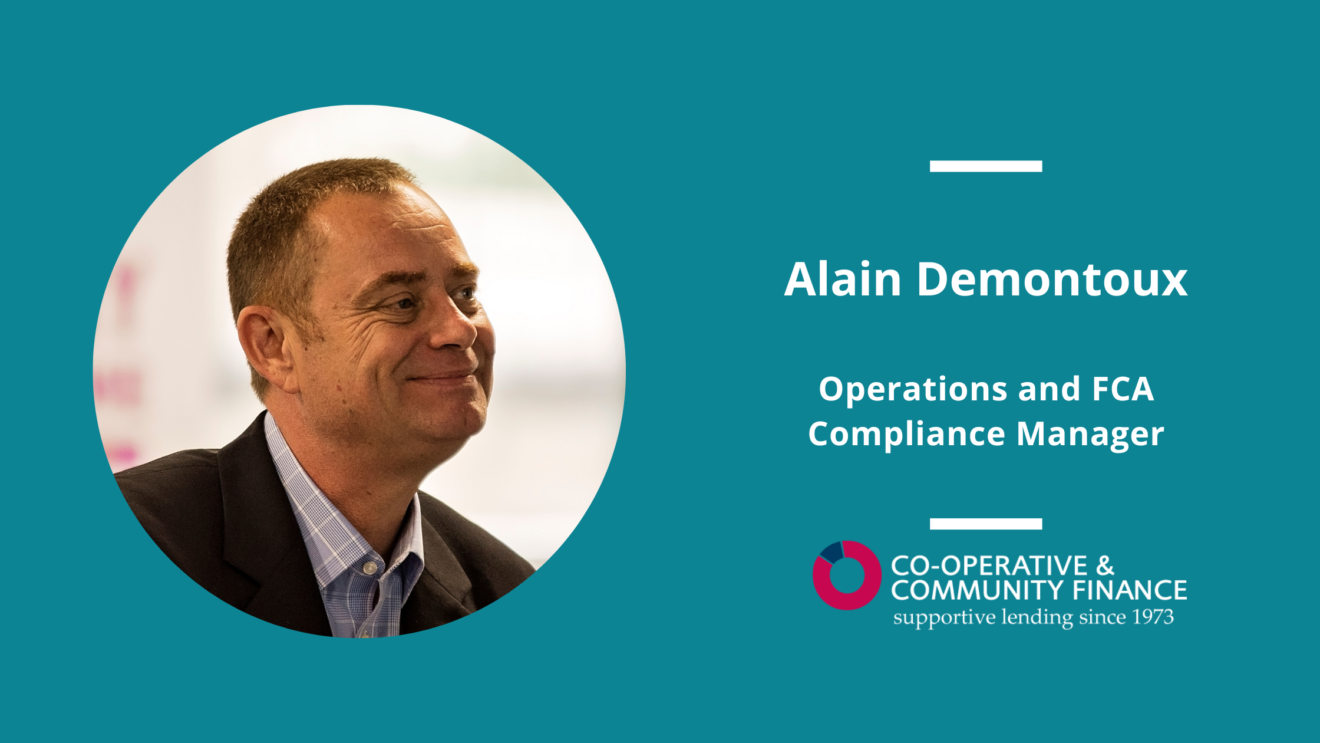 Operations and FCA Compliance Manager Alain will be volunteering at Glastonbury for charity Not Pointless, who work with communities in Tanzania.
Al says, 'We work for free and they get our fee. I am working on Crew and Artists camping within the

Theatre

and Circus fields. I'll be heading to the Coop if I run out of any festival breakfast essentials!"


Will you be there? Do say hello if you spot Al!
Community Energy Fortnight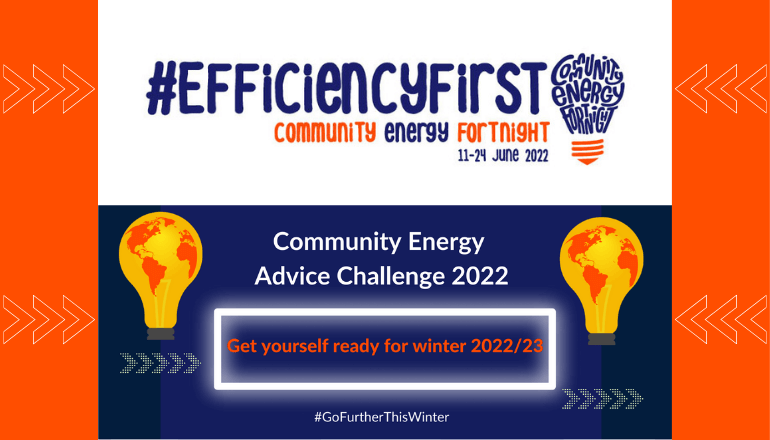 Community Energy Fortnight ends tomorrow, having run from the 11th June.
This year, the fortnight has been focusing on 'Efficiency First', helping and aiming to showcase community energy's role in responding to the energy crisis.
It is also suggesting that Community Energy organisations prepare to offer energy advice by Winter 2022/23. If you're in community energy, could you do this?
Read more about what's happened, and how you can still get involved, here.
Unwrapping Co-ops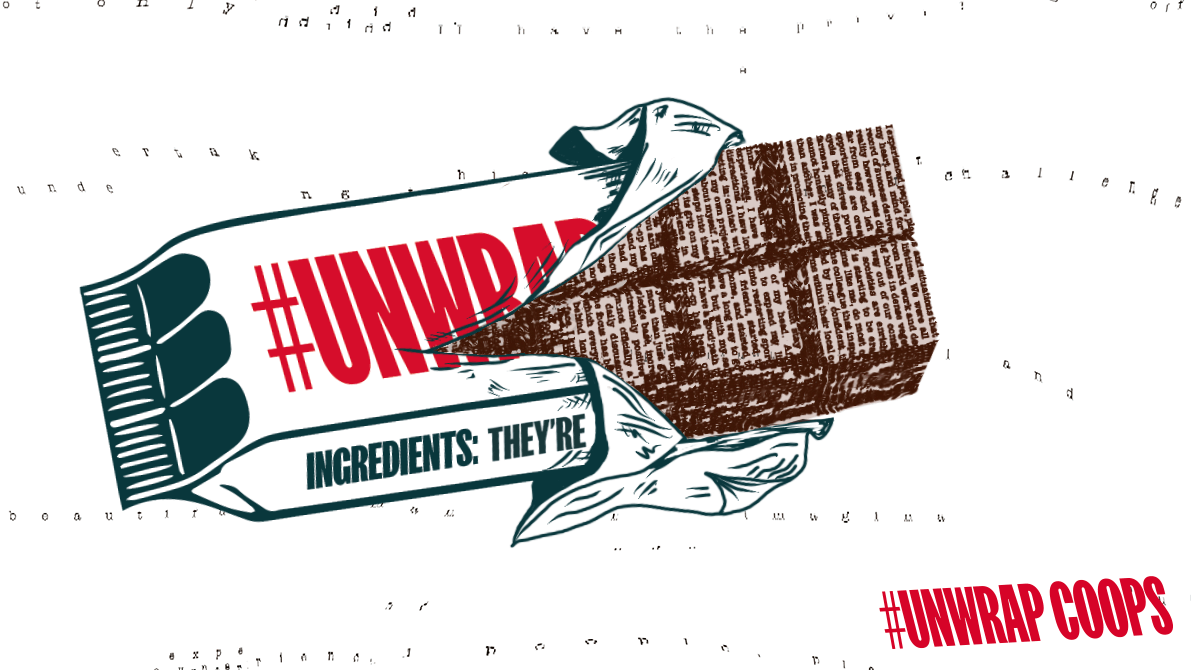 Help Unwrap Co-ops this Co-op Fortnight
Between Monday 20th June and Sunday 3rd July, hundreds of co‑ops and organisations across the UK will be working together to celebrate and promote co‑ops. The theme this year is
#UnwrapCoops
and we are excited to see behind the scenes of all the fantastic co-ops out there!
Read our blog featuring some of our recent lending stories here.
Hot off the press
📅 Events round up
Here are a few news stories that have caught our eye recently
🇺🇦 Here's how you can support COOP Ukraine directly


🏆 Plunkett celebrated Volunteers week with this lovely post about the importance of volunteers and how to celebrate them


💜 We marked World Refugee Day with a blog about how co-ops have supported refugees