Winter News round-up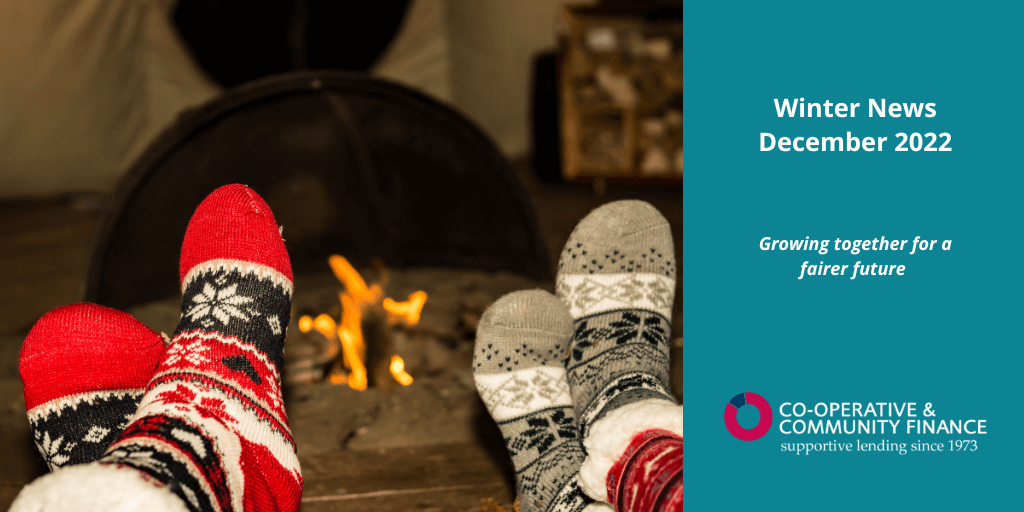 Share your memories to celebrate our 50th!
We are going to be 50 in 2023 - if you've been part of our story so far, will you join us?
One minute you're a new social finance provider, lending to co-ops among the wholefood stores, in your 1970s flares, and the next it's 2022, everyone's talking about platform co-ops and you're staring a 50th birthday in the face!


Have you been part of our story? Were you part of a team or organisation we lent to? Are you an ex Trustee?


If you've stories or photos or memories to share we would truly love to hear from you - please, do get in touch!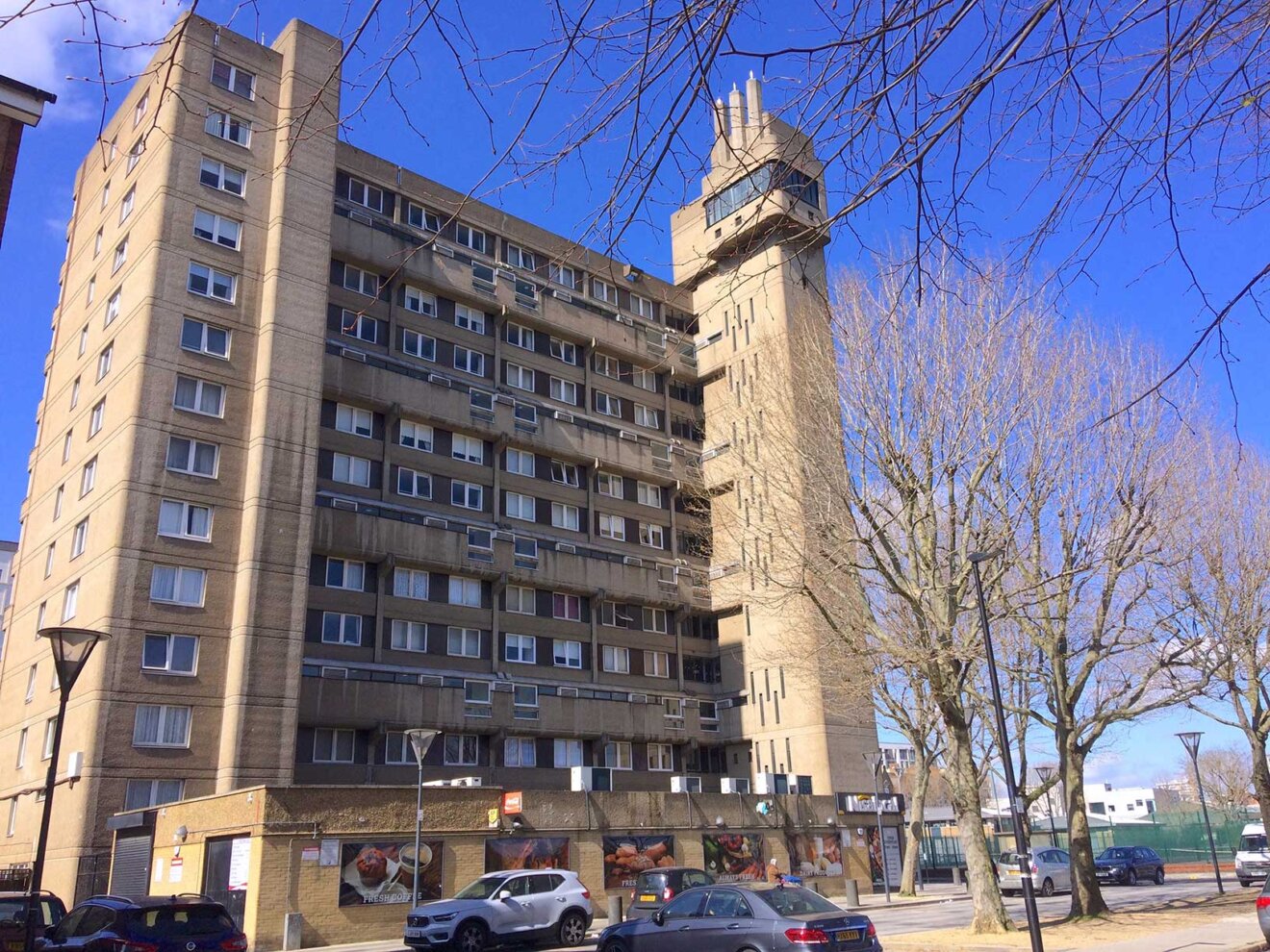 Property improvements set to go ahead for Co-operative Housing Association
It's been a while since we supported a housing co-op so it was doubly exciting to work with leaseholders of Glenkerry House in London recently.


Loans from us and

Co-op Loan Fund

will to contribute to the financing of the property improvements including external redecoration and structural repairs


Read more here about how this stunning building became a housing co-op and an unexpected link to James Bond!
The circus is coming to town – your town
Running a community business might often feel like running a circus - but for Organised KAOS in South Wales that's actually the day job.


Organised KAOS is a contemporary Welsh Circus Company transforming lives and creating opportunities. Embedded in their communities, they Keep Adolescents Off the Streets and develop pathways for local Welsh talent, through outreach, regular classes, events and festivals.


We've been proud to support OK since 2015 and are delighted to share this lovely video (approx 2 mins) about their work. it's well worth a watch - good feelings guaranteed!
Hot off the press
🗞 Here are a few news stories that have caught our eye recently
📣 Our very own Tim Coomer has been interviewed for
Coop News
🌍 The World Cooperative Monitor 2022 has been released including the much-anticipated Top 300 rankings of the world's largest cooperatives and mutuals and a special focus on the challenges of digitalization.


🏢 More co-op support for London as Sadiq Khan's team will work with Co-operatives UK and the EOA to launch the London Ownership Hub next year


👧🏽 The

#iwill Power of Youth Charter is aimed at giving young people 'real opportunities to shape future, fairer communities', says Coop News




📅 Events round up
🎉 We will be celebrating our 50th throughout 2023 and we'd LOVE you to be involved. Contact us to share your memories, and keep a look out for our AGM in June


🍷 From Crisis to Co-op - Future Co-ops is back on the 10th and 11th February in Oxford - we'll be hosting a drinks reception there as part of our 50th birthday celebrations and we'd love to see you - book now!
👩🏻‍🏫 Co-operatives UK have released the dates for their 2023 training calendar - book now to secure your place as many of these sessions will fill up.
🚗 Join NCVO at the launch of the Road Ahead 2023 on the 25th January to explore the trends, challenges and opportunities facing the voluntary sector in the year ahead.


Christmas Closure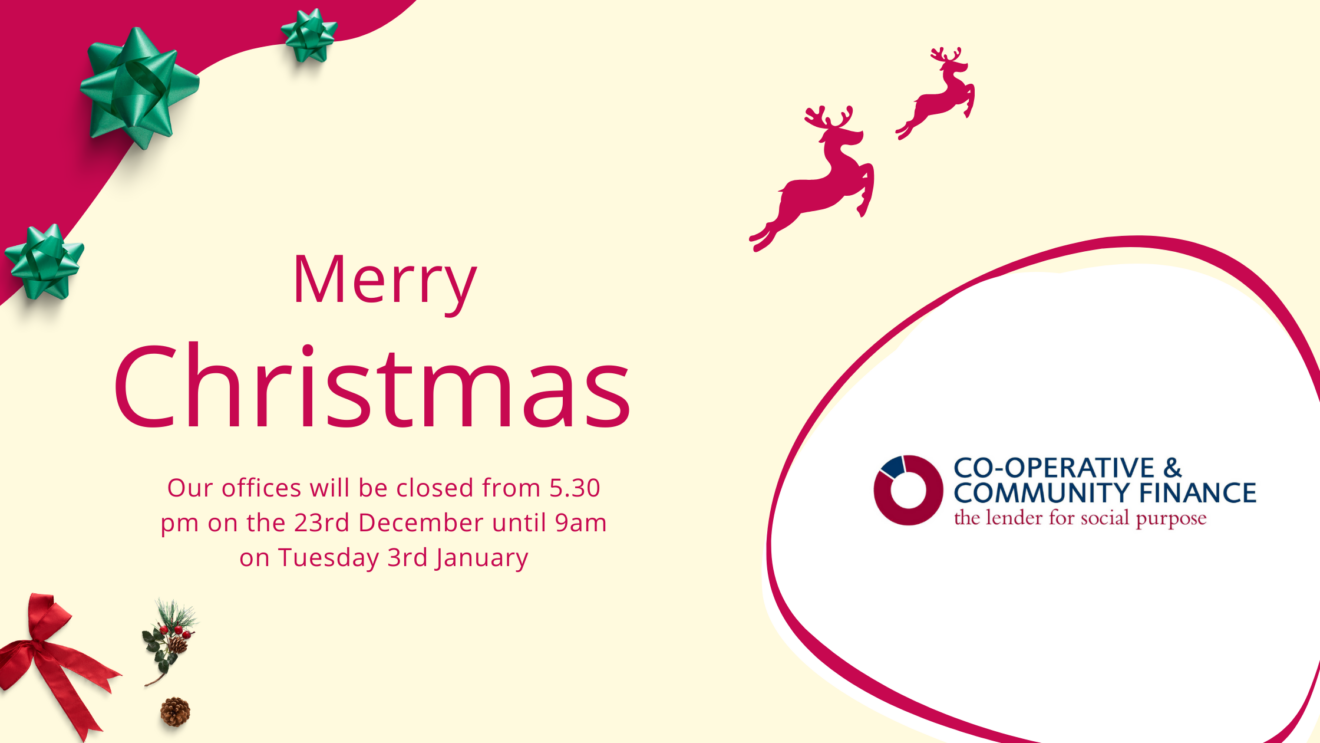 We are taking a festive break from 1.00pm on the 23rd December until 9.00 am on the 3rd January.
We hope you all have a wonderful break too - stay warm and well and we hope your coops and community business are able to take advantage of holiday trade.