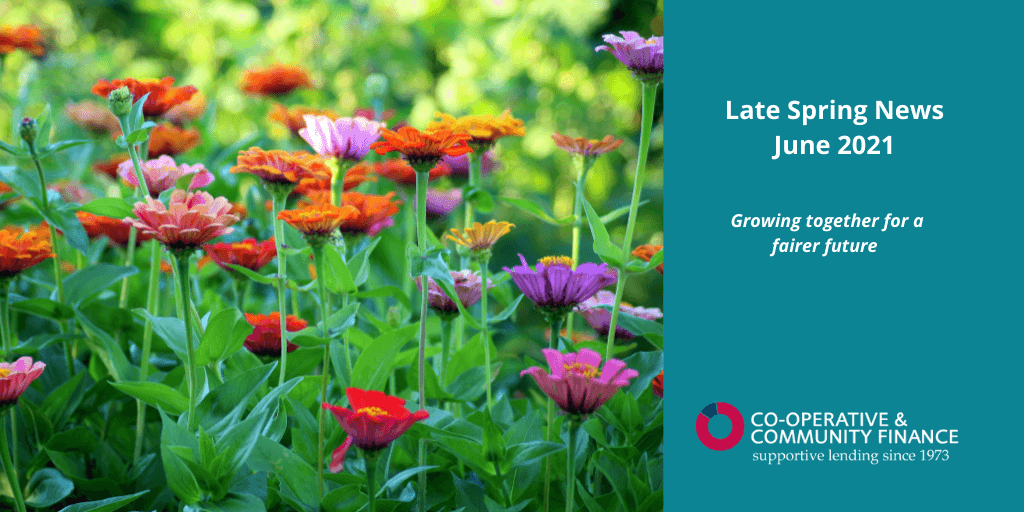 Apologies. Two incorrect links were left in our earlier newsletter. Please use this corrected version.
Late Spring Round Up
Annual Stakeholder Survey Results
Thank you to everyone who took part in our Annual Survey!
We're delighted to say that the results are in and they make for enjoyable reading after what's been a difficult year all round.


Ethics and employee ownership are still in style
Scott Bader is celebrating 100 years of existence, and 70 years of Employee Ownership in 2021.
A £5,000 donation from Scott Bader, matched by other donations, helped launch Industrial Common Ownership Finance (ICOF) - the organisation that preceded us. Since then, we have lent over £15M through our standalone funds
Working in Partnership
Most people know Co-op and Community Finance as the lender for social purpose, providing loan finance to co-ops, employee-owned and community-owned businesses for nearly 50 years. But that's not all we do!
We also provide a comprehensive range of fund management services to organisations that share our values.


Coming soon - Co-op Fortnight
Co-op Fortnight runs from 21 June to 4th July this year.
The theme for this year is #JoinACoop


Do you know someone who wants to make a difference and drive democratic business? Tell them to keep a look out for ways to be that change from the 21st.


Reminder - our AGM is on the 23rd June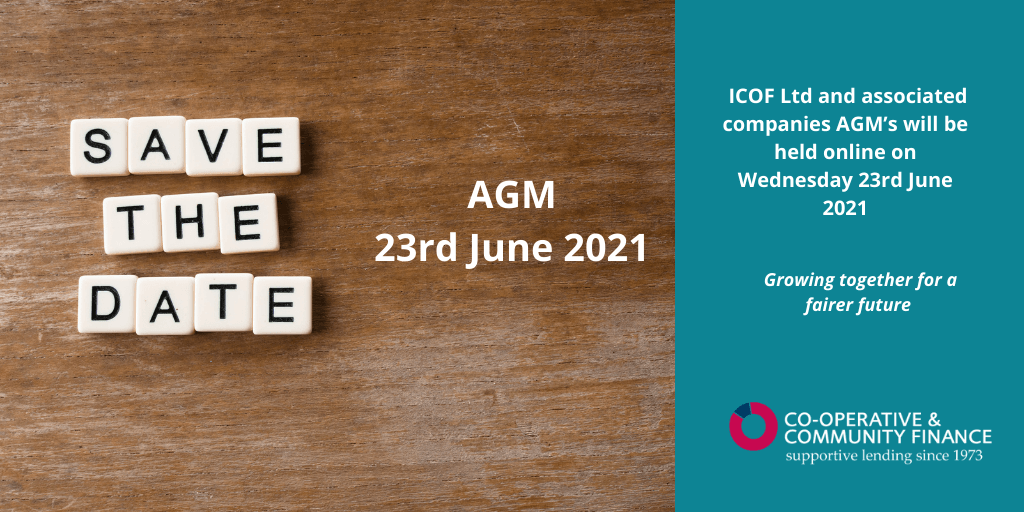 Hot off the press
Here are a few news stories that have caught our eye recently
🎤 Speakers for Co-op Congress have been announced and they include Chris Packham and Melissa Johns, Actor and Co‑Director of TripleC


🌳 Forest co-ops are planting trees to roll back the deserts


👩🏾‍🎓 Lessons from synchronised swimming - the new future for Co-operative College


📅 Events round up
🎫 Starting on Monday 14th, TechFest For Social Good will

celebrate and showcase the benefits of digital technology for social good.




🎪 The Stir to Action Festival still looks to be going ahead in person in July. We wish them good weather and no changes to restrictions! Check out the programme here


💷 Plunkett's busy training programme continues to provide practical support with - among many other things - a webinar focusing on diversifying your business to increase trade and income on June 23rd