Locals look to improve the wellbeing and social glue of the community through the purchasing of their village pub with help from Co-operative & Community Finance's 'More Than a Pub' finance package.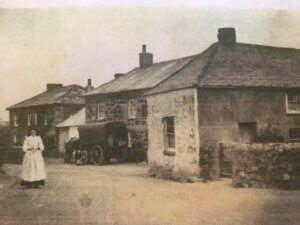 Located in hamlet of Newtown in St Martin within the Lizard Peninsula of South West Cornwall, The Prince of Wales pub has served its community for hundreds of years dating back as far as the 17th century as the village's only pub. After closure during the pandemic in 2020, locals have come together to organise the purchase of the pub developing a business that is community driven and provides customers with greater opportunities for connection.
A survey was conducted by residents towards the end of 2020 and following a swell of support from the village for community ownership, 'Friends of the Newtown St Martin Pub Ltd' was formed as a Community Benefit Society in February 2021. Along with a community share offer and help from Co-operative & Community Finance's 'More Than a Pub' finance package, the society has been able to obtain the funds necessary for the freehold purchase of the pub as a community asset.
Food, live music, and a family room have been put forward by the community as important elements in the pub's development. Regular activities such as quiz nights, Young Farmers socials and being used for the local darts team and Euchre club (which lapsed after the pub's closure) are set to resume. The society also hopes to revive an informal 'Trades' evening hosted by the pub which brought together tradespeople across the area one evening a week as well as creating new clubs for gardeners, writers, a book club and cinema club. After identifying individuals in the village with significant caring responsibilities, a carer's support club is another opportunity to use the pub to bring the community together along with potential plans for a shop within the pub to service the village.
Katie Nightingale, Chairperson of Friends of the Newtown St Martin Pub said: "Whilst this journey has been long and arduous, we simply could not have achieved what we have without the incredible support from Co-operative & Community Finance. The process can be complex at times and the expert advice provided was truly invaluable. Our community is absolutely thrilled at what we have achieved and the re-opening of the pub will make a huge difference to our villages and surrounding areas."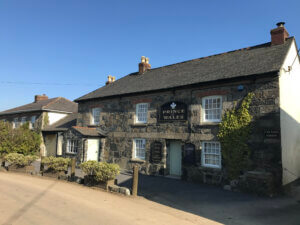 The loan finance from Co-operative and Community Finance is the very last loan from the original 'More Than a Pub' programme, a loan product created specifically to support Community Pubs, alongside a grant from the Plunkett Foundation funded by a Power to Change and the Ministry of Housing, Communities and Local Government (MHCLG). Co-operative and Community Finance were also able to provide extra finance from their 'More than a Pub' legacy fund and the pub group were successful in receiving a grant from the Community Ownership Fund. Tim Coomer, Business Development Manager Co-operative & Community Finance said: "This Pub group have been on quite a journey, and we are ecstatic that their hard work, perseverance, and determination has paid off in the end. The Prince of Wales is in a pretty pub in a beautiful part of the country, but this belies some of the real issues faced in rural Cornwall, where isolation, low wages, second home ownership and high costs of living can make it a challenging place to live for many. The Prince of Wales is a pub at the heart of its community and long may it be a success."
The legacy 'More Than a Pub Fund'  provides loan finance of between £75,000 to £150,000 available to Community Owned Pubs at a discounted rate of interest for members of the Plunkett Foundation, length of term ranges from five to twenty years. We can also help support groups access grant funding to help get them develop their business plans and pay for surveys, etc… through the Reach Fund. Please contact Co-operative & Community Finance for the full terms and conditions, and to discuss how your Community Owned Pub venture can be supported.
You can find out more about Friends of Newtown St Martin Pub by visiting their website.