Supportive loan finance to help people take control of their economic lives and create social benefit.
We exclusively serve the co-operative and social enterprise sector.
Over the last 40 years we've supported hundreds of businesses, from small community-led enterprises to large award-winning organisations. All of our funds are democratically owned and controlled by our members. We lend to those that practice the principles of co-operation, social ownership and sustainable development. Our rates are competitive and we don't require personal guarantees.
more about borrowing from us >>
Recent lending 
A 400-year-old village inn that had been closed since September 2016 has become the seventh co-operative pub in a cluster of community ownership in the counties of Essex and Suffolk. On 29 June 2017 The Kings Head at Pebmarsh near Halstead was bought by a community benefit society of 320 members. There are now over […]
A rare example of an ungentrified local in the affluent Royal Borough of Windsor has become the 50th co-operative pub in the UK. On 26 June 2017, the Craufurd Arms in Maidenhead, a pub known for its good beer, darts teams, and sports TV, was bought by a community benefit society of 226 members. The […]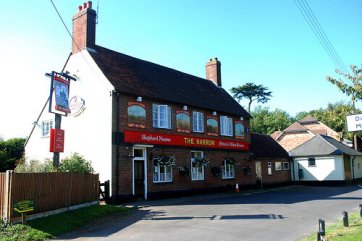 A charming 200-year-old red brick building on a village green in rural Kent has become the latest co-operative pub in England. On 22 June 2017 The Harrow in Stockbury near Sittingbourne was bought from the brewery by a community benefit society of nearly 150 members. The people of Stockbury moved quickly when they learned last […]
News & Views
On Friday 30 June come along to our presentation of our three campaign focuses this year, and be a part of our AGM at Co-operatives Congress 2017!
Just two weeks after winning the Citi Microentrepreneurship Award for Effective Partnership in recognition of its work with the Just Growth Fund, Co-operative & Community Finance has released another loan under this innovative programme for community-based food and farming projects. Sacred Earth, a community land project that is reclaiming and nurturing a 40-acre site of […]
We are helping to roll out a major initiative to support charities and social enterprises to access the investment they need to grow and diversify their income streams. Co-operative & Community Finance is one of just 10 organisations in England to be approved as an Access Point for the two-year, £4m Reach Fund which will […]