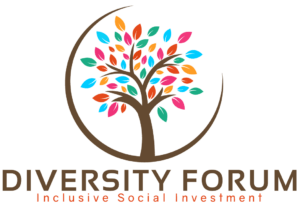 March 2023: Update to our EDI journey
Over the past year and across CCF, we have been working on our approach to Equality, Diversity and Inclusion (EDI). In April, our Board will receive a draft of our EDI Action Plan, which will be implemented in the spring. This is part of a broader commitment to understand what more we can do to promote diversity and equality, within the organisation, across the sector and more broadly, and to act on that. Our progress will be published on this page and will be updated regularly.
All those who participated in the various discussions throughout the year have been greatly appreciated, and we thank them for their continued support of CCF in finding a common path forward.
Key actions taken to date:
The Diversity Forum manifesto was signed in April 2022. The Diversity Forum is a collective on a mission to drive inclusive social investment in the UK, through the convening of sector-wide groups, commissioning research, and knowledge sharing. Signing up to this showed our commitment to bringing about systemic change in support a more inclusive social sector. 
We are currently working on the development of our EDI Action Plan for 2023-24 that will fully align our commitments with those outlined in the Diversity Forum manifesto. The action plan will engage all members of our organisation and will be submitted to the Board of Directors for approval in April 2023.
In order to help push forward our EDI action plan, the Board has established a formal EDI Sub-committee, whose role includes holding the company to account on EDI and related issues.
EDI has become a regular topic of conversation at both Board and Staff meetings.
OUR EDI ACTION PLAN
In line with the manifesto our EDI Action Plan centres around seven key themes:
Commitment: Take ownership of our commitment to equity, equality, diversity, and inclusion.
Collaborations: Build accountability through meaningful collaborations & co-production with networks and marginalised communities.
Culture: Move beyond representation to work towards an inclusive culture.
Open and transparent sharing: Accept the longevity and risk involved in meaningful pursuit of diversity and inclusion through open and transparent sharing.
Equitable representation: Act with integrity through the investment of time, energy, and resources in equitable representation.
Sustainable inclusion: Engage in intentional systems change and sustainable inclusion.
Advocate: Advocate for diversity and inclusion & amplify marginalised voices.