A loan from Co-operative & Community Finance is helping an innovative international creative agency to expand and strengthen its co-operative structure.
Small Axe, with offices in London and Colombo (in Sri Lanka), provides creative communications for courageous causes. The name comes from a Jamaican proverb made famous by Bob Marley: "if you are the big tree, we are the small axe".
Its services include strategy, branding, messaging, campaign films, email marketing, creative content, website design and app development. Its clients are campaigning organisations, social enterprises and not-for-profit organisations. Recent clients include the Green Party, Bite the Ballot and Robin Hood Tax.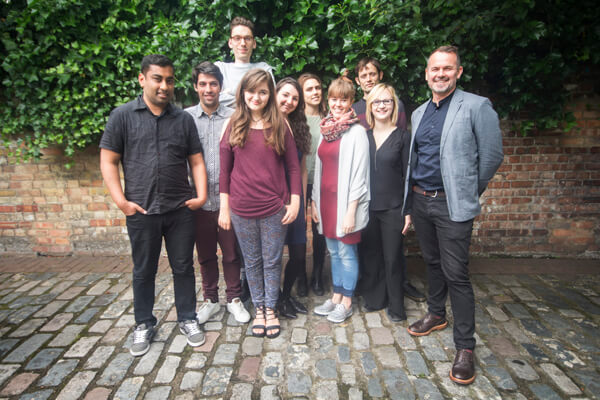 Small Axe was set up in December 2011 by Jana Mills, a refugee from Sri Lanka, and Dan Stanley, a community organiser and social psychologist. They shared an ambition to help good causes succeed by improving the way they communicate with their audiences. Jana's cousin, Nishan Mills, a software architect in Colombo, joined soon after. And so the international communications co-operative was born.
Today there is a team of 12 creatives, organisers and technologists based in London and 13 website and app developers, project managers and technologists based in Colombo.
Founder Dan Stanley said: "Small Axe has grown rapidly over the last two years and we realise that we need to strengthen the co-operative. We have always worked in a co-operative way but many of our employees have not yet formally become members."
Part of the loan from Co-operative & Community Finance is being used to implement an action plan of co-operative training and development. The remainder will be used for office space, equipment and administrative staff.
Dan Stanley expects Small Axe to continue to grow over the next two years, he said: "We want to grow the work that interests us most. We started out in websites and apps and that will continue, but in recent years the creative work has become much bigger. The new area we are planning to develop is our political and organising work."
Small Axe recently recruited a new Political Director, Dan Firth, formerly a lead organiser at Citizens UK. He will be leading this new strand of work, as the business unites the best of creative technology and organising techniques in support of its projects.
Ian Rothwell, Investment Manager at Co-operative & Community Finance said: "We are very pleased to help this dynamic, international communications business to grow and become more co-operative."